Understanding PTSD
About 20% of people who experience trauma go on to develop PTSD. About 5-10% of Australians will suffer from PTSD at some point in their lives.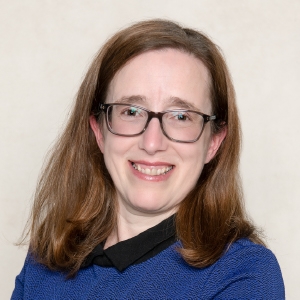 7 min read
#trauma-and-ptsd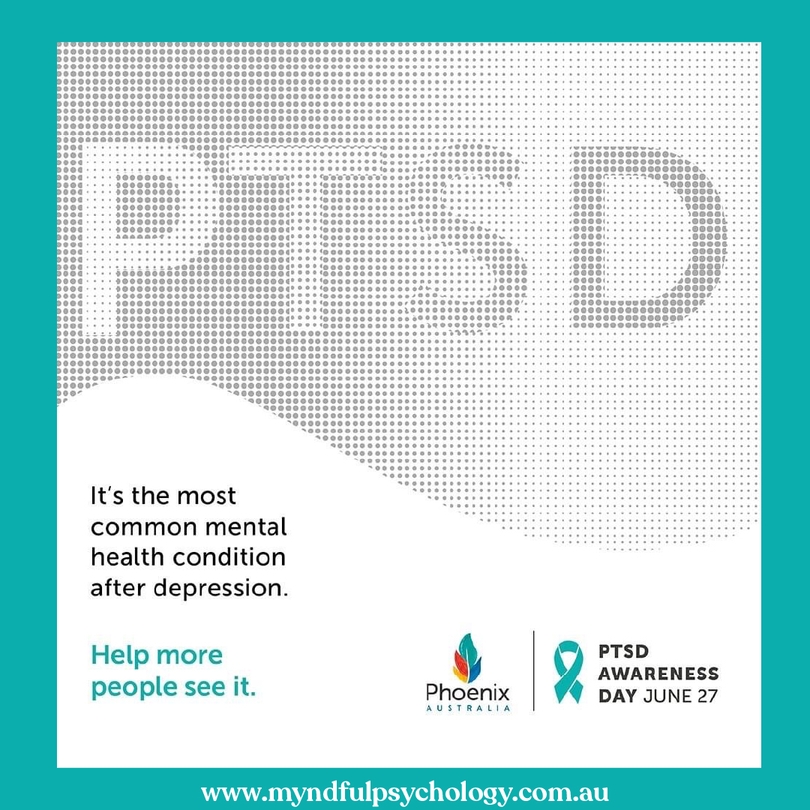 It's more common than you think
Trauma can affect anyone. About 20% of people who experience trauma go on to develop post traumatic stress disorder (PTSD). PTSD can develop in response to situations that are very shocking, extreme, or sudden.
About 5-10% of Australians will suffer from PTSD at some point in their lives. That means that at any one time over 1 million Australians have PTSD [1] so it is not surprising that after depression, posttraumatic stress disorder (PTSD) is the most common mental health disorder.
What does it look like
Symptoms of PTSD vary from person to person but usually involve the person feeling as though they are reliving the traumatic event(s) in some way, thinking about the event(s) often, the person going to sometimes great lengths to avoid reminders of the event(s), and the person feeling highly vigilant or on edge much of the time.
It's treatable
The good news is that PTSD can be treated via psychological support, specific medication, and self-care strategies. Several psychological approaches have been developed to treat the symptoms of PTSD, including a specific form of cognitive behavioural therapy known as Trauma-Focused CBT (TF-CBT), and eye movement desensitisation and reprocessing (EMDR). It is possible to live a full and meaningful life after being diagnosed with PTSD.
Real world examples
I have worked with many different client groups since I commenced as a therapist in the late 1990s. Many clients had experienced trauma and most of these met criteria to be diagnosed with PTSD.
For some, it was the Black Saturday bush fires, being a war veteran, or experiencing workplace bullying. Other clients grew up with poor parental attachment and experienced interpersonal trauma [2] from a young age.
I have spent many years working with adults who experienced childhood sexual assault. These women and men came to me, to untangle the impact of the multiple boundary violations that continued to interfere with daily decisions and relationships.
I have worked with female survivors of intimate partner family violence. Many of whom bring with them the impacts of often generational cycles of violence from their family of origin.
For five years I worked with refugees and asylum seekers, many of whom faced the wicked problem of risking theirs and their family's lives in an attempt to flee war and secure a place of safety.
Trauma can affect you in many ways
Feelings of disconnection
Each client, presenting with whichever form of trauma, was looking for a way to reconnect with all the parts of themselves. Trauma experiences can leave people feeling fragmented, disconnected from others, and feeling as though they themselves have been fundamentally fractured, not knowing whether the jigsaw pieces will ever fit back together to create a picture they recognise.
Irrational fear and paranoia
Many clients were fearful or paranoid about the intention of other people, finding themselves experiencing suspicion when someone showed them kindness or compassion without an obvious motive about what was in it for them. We cannot feel a healthy connection to the world, our community, and other people without having a healthy sense of connection with ourselves.
Major life impact
The environments I have met each client have been varied. Some of my clients can't easily disguise the impact of past trauma. The impact of trauma was perhaps most apparent for those clients who were rough-sleeping street drinkers, and those embarking on rehabilitation from alcohol and substance abuse.
At some point, before I met them, the ongoing impact of their trauma experience broke through their internal world, reducing their ability to function until society started to turn away from them.
I saw some outstanding transformations working with this most vulnerable of client groups. Residential rehabilitation or a 12-month stay in the therapeutic dry house allowed the work of recovery to begin. The first step once we got to know the person a little, and they had a roof over their head, was to find out what their goals were. For some, the short-term goals were to work on basic life skills, such as balancing a budget, learning to cook, taking care of themselves, and providing a chance to connect with a community. Then we could start to repair some of the impacts of the trauma.
Not always obvious
The trauma impact isn't always as apparent and some of my clients were better able to function in their day-to-day lives. Nonetheless, my clients commonly reported difficulties with concentration and decision-making, often second-guessing themselves.
Clients were easily startled and felt distrustful of others. Sleep problems often developed, partly because of ongoing worry and a sense of nervousness, and partly due to trying to avoid sleeping, where dreams often involved flashbacks or re-experiencing the traumatic events [3].
A few clients lost their sense of hope for the future. When people lose hope and feel detached from others, they can make poor decisions, develop unhealthy ways to cope.
What treatments are there
As a clinical psychologist with a background in Gestalt psychotherapy, I have found both TF-CBT and the framework developed by James Kepner [4] to be beneficial treatment approaches for clients.
When I was working with refugee and asylum seeker populations, I used a specific recovery framework developed for working with people who are seeking asylum and/or are from refugee backgrounds. As well as acknowledging and working with the history of torture and trauma experienced by the client, the Integrated Trauma Recovery Service Model developed by Foundation House (2016)[5] places client well-being at the centre of the framework, while incorporating cross-cultural factors and identifying risk and protective factors facing the client. Only once all these factors have been identified and addressed can the client's recovery goals be achieved.
Healing tasks model
James Kepner's Healing Tasks Model is an approach I will expand on a little here as it is less well-known than the TF-CBT approach. The Healing Tasks Model sets out four developmental stages of healing with specific tasks for each stage.
The support phase is essential for providing the client with validation regarding their experiences whilst grounding the client to reduce the risk of overwhelm which can happen when clients are pushed to express and remember prior to having developed their capacity to manage the intensity of such recollections.
Kepner's dimensional framework enables the therapeutic process to travel at a rate the client can tolerate, acknowledging that re-establishing support, helping the client to make sense of who they are in light of their trauma experiences, undoing the harm caused by the trauma, grieving, and achieving a sense of reconciliation with themselves will come up several times on the journey. Emotions, memories, and relationships with self and others are also vital components of Kepner's model. Clients are guided through methods of approaching abuse memories, to develop emotional and systemic support, manage feelings, and set appropriate boundaries.
Cognitive behaviour therapy
TF-CBT has many similarities to Kepner's model. Both are collaborative approaches requiring the development of a trusting working relationship between therapist and client. TF-CBT uses grounding and stabilisation strategies to manage emotional overwhelm prior to working with the trauma memories. TF-CBT challenges recurring negative thoughts before assisting clients to return to doing the things that they enjoy and importantly, supports the client to reclaim their values and live according to these rather than from a trauma response.
We can't always avoid trauma
We can't control whether we will experience a traumatic event. Many people who do experience a traumatic event recover within 3 months. If you or someone you care about has experienced a traumatic event and seems to be struggling, perhaps with their sleep, their mood, or other symptoms mentioned here, you might find these websites useful:
How can Myndful Psychology help?
The symptoms and underlying causes of PTSD are not always obvious. Understanding how PTSD is impacting on your life can be difficult to do alone. At Myndful our qualified psychologists can guide you through the process of understanding how PTSD is impacting you. We can teach you strategies that will help you process your trauma and achieve a higher quality of life.
Catherine has over 20 years' experience as a therapist and is a registered and endorsed clinical psychologist.