Diabetes and mental health
Are you, or is someone you know, living with diabetes? Learn how to remove the stigma, and navigate the emotional stress that many people with diabetes suffer.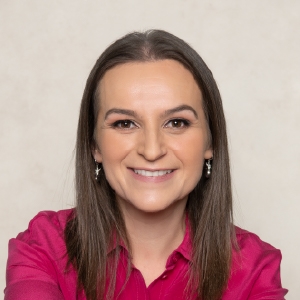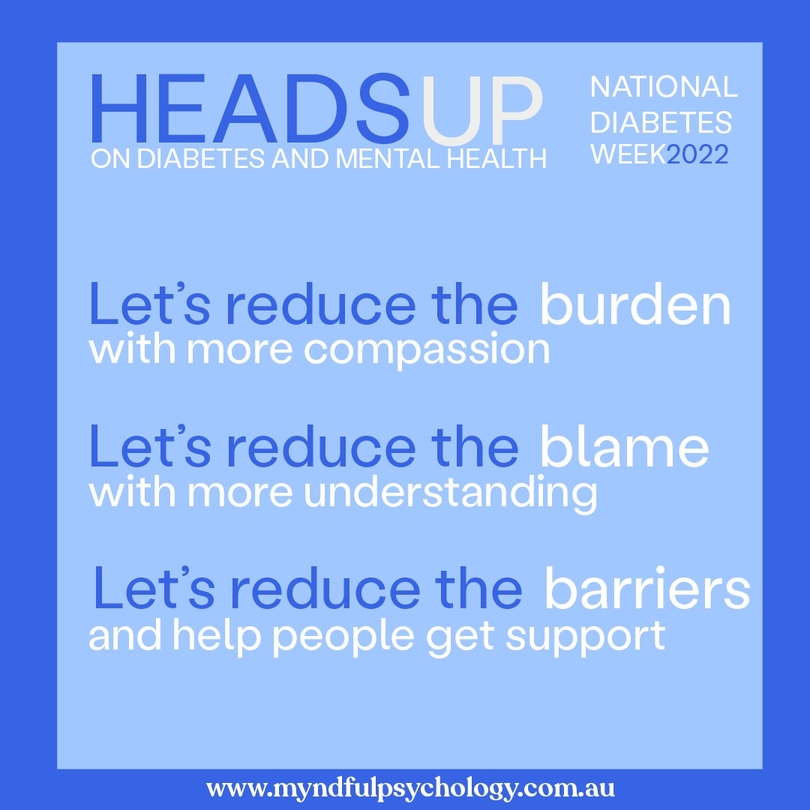 Ending the stigma of diabetes
Nobody chooses diabetes. When diabetes is diagnosed, the demands of diabetes and its treatment vary considerably with the type of diabetes. Type 1 diabetes is usually more demanding in terms of the insulin treatment required and the increased need for monitoring of blood glucose levels. Within any one type of diabetes there is considerable individual variation in the effort needed and difficulty experienced in achieving normal blood glucose levels (normoglycaemia).
The need to manage diabetes can add to the psychological demands of other commonly experienced challenges throughout the lifecycle, such as work stress, burnout, daily anxiety, depression, stress, trauma, and other significant life events like pregnancy, parenting and life transitions including moving house, or changing jobs.
Learning to manage diabetes can be challenging, added to this there is often a stigma attached, that a person is somehow to blame for getting diabetes. According to Diabetes Australia, more than two thirds of people living with diabetes feel shamed or judged if they eat sugary food or drinks. Other feelings reported include being misunderstood, embarrassed, isolated, guilty, and distressed.
When there is shame, judgement, or any negative feelings experienced by a sufferer, self-management of diabetes is compromised, social isolation can occur, relationships are hard, and high risk of disengagement follows.
What you can do
What can you do to reduce diabetes-related stigma for someone who has diabetes?
Diabetes Australia have shared 10 thoughtful ways that you can help:
Be kind, show respect, and support people with diabetes; do not contribute to the stigma they may experience

Understand that people with diabetes did not ask to get diabetes, no matter what type of diabetes they have

Understand that diabetes can be a demanding condition to live with; a person with diabetes is usually doing their best to cope, with the resources they have

Do not make people with diabetes feel uncomfortable when they manage their condition in public; they are doing this to stay healthy

Do not treat people differently just because they have diabetes; if they need help or special consideration, they will ask for it

Do not share or promote stigmatising images of diabetes on social media; do not make diabetes the punchline of a joke

If you are writing an article on diabetes, check your facts, use respectful language and use appropriate imagery

Challenge stigmatising portrayals or reports of diabetes or people with diabetes: #SupportNotStigma

Acknowledge and encourage accurate, non-stigmatising portrayals of diabetes and people with diabetes

Do not discriminate against people with diabetes; it is against the Commonwealth Disability Discrimination Act 1992
Diabetes, depression and anxiety
Living with diabetes can be overwhelming. There is a lot to think about, worry about, and care about. Diabetes can be life threatening if not managed well. There are almost 2 million people living with diabetes in Australia. Of those diagnosed, some people may have pre-existing mental health issues such as depression and/or anxiety. Alternatively, depression and anxiety may develop after diagnosis of diabetes.
As a health psychologist, I have observed that both depression and anxiety can complicate diabetes management. Some of the problems that arise include feelings of failure, hopelessness, excessive worry about hypoglycaemia, and loss of concentration and memory due to the shortage of glucose in the brain. Stress may affect metabolic control in diabetes in at least three ways:
A direct psychophysiological effect via sympathetic and pituitary activity which results in the elevation of catabolic hormone levels and the suppression of anabolic hormones. In people with diabetes, this may result in increased blood glucose levels

A behavioural mechanism whereby stress leads to behavioural changes capable of interfering with self-care behaviour

Significant stressful life events (e.g., trauma, work stress, relationship break up) are associated with raised blood glucose levels
How can Myndful help?
Psychologists play a vital role in treating stress, anxiety, and depression experienced by people with diabetes. We have the expertise to provide psychoeducation to people about the psychological impacts of stress, anxiety and depression on diabetic management and assist people with stress management tools to cope.
Evidence based psychological interventions may take the form of mindfulness-based stress reduction, emotional regulation skills such as relaxation and breathing, and increased awareness of maladaptive thoughts, beliefs, and behaviours and ways to challenge these utilising cognitive defusion techniques or cognitive behaviour therapy. Psychologists work holistically, as part of the client's health care team, to support, encourage and enable people manage their own diabetes and achieve a good quality of life.
If you or anyone you know is experiencing emotional or psychological impacts of living with diabetes contact us today for support.
Aneta is a registered and endorsed clinical and health psychologist and AHPRA board approved supervisor in clinical and health psychology.